Holidays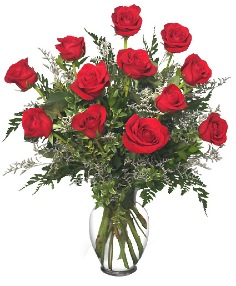 *Flowers ordered for delivery Feb 1st-19th will be subject to Valentine pricing
*Due to extremely high volume of deliveries during Valentines Day We will only be delivering to Tuttle & Union City February 11th & 13th with a $60.00 minimum
* And also due to high volumes of deliveries-Please inform us if the person you are sending flowers to leaves work early.
*Also make sure if you're ordering for a school or business to include the name of the school & business to ensure it gets delivered to the appropriate place. We MUST have a phone for the recipient in order to get your order delivered.
*Colors of vases & ribbons may vary. Due to circumstances beyond our control, SUBSTITUTIONS may be necessary.
Nothing says "I Love You" more clearly than sending roses on Valentines Day. Whether it's a first date, first anniversary or the fiftieth, MUSTANG FLOWERS & GIFTS can help you find the perfect gift for your sweetheart on this Day of Love. Don't forget to show your friends and family some love too with a special delivery from MUSTANG FLOWERS & GIFTS. Browse our Valentines Day flowers online or call us for custom creation. No matter where you need to send roses, MUSTANG FLOWERS & GIFTS in Mustang can help!